With the holidays quickly approaching, there's no better way to mark the occasion than by holding your celebratory gathering with Urban Food Fest. Here are some compelling reasons why scheduling your celebration with Urban Food Fest is the best option:
A Gastronomic Journey: Street Food Extravaganza
We at Urban Food Fest are proud to have selected a wide variety of mouthwatering street food from around the globe. We provide a wide variety of food trucks and stalls to suit every palate, from succulent BBQ to unique vegan treats. Your joyous occasion turns into a gourmet journey where visitors may savour an array of delectable delicacies, each expertly prepared with flair and devotion.
Cocktail bar & Drinks Packages
With our cocktail bar, you can add a distinctive touch to your celebration by having expert mixologists create drinks that match your theme. Our drink packages guarantee that your guests can celebrate the season in style, offering a variety of beverages from traditional favourites to festive-themed options.
Themed Activities: Embrace the Joyful Spirit
With our themed events, you can make your celebration more memorable. Our space adapts to your idea, whether it's a nostalgic trip back to the '90s or a winter wonderland Christmas celebration. Imagine stilt walkers, Santa's Grotto, and a joyous atmosphere that perfectly embodies the spirit of the season. Every event at Urban Food Fest is a special occasion customised to your theme and preferences.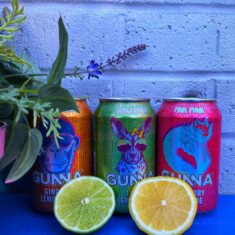 Looking to host your own event or simply want to know more about the services Urban Food Fest can provide? Please send an e-mail to events@urbanfoodfest.com or ring 020 7563 3021 to speak to a member of our team.